Meet your future self in a 12 minute closed-eye guided visualization narrated by me.
Find out where you most want to create a breakthrough by taking my Wheel of Life quiz.
Discover powerful resources to help you live an even more fulfilled life.
Welcome. While delivering growth and transformation for high-performers in creative industries, I've developed many powerful resources which could help you live an even more fulfilled life.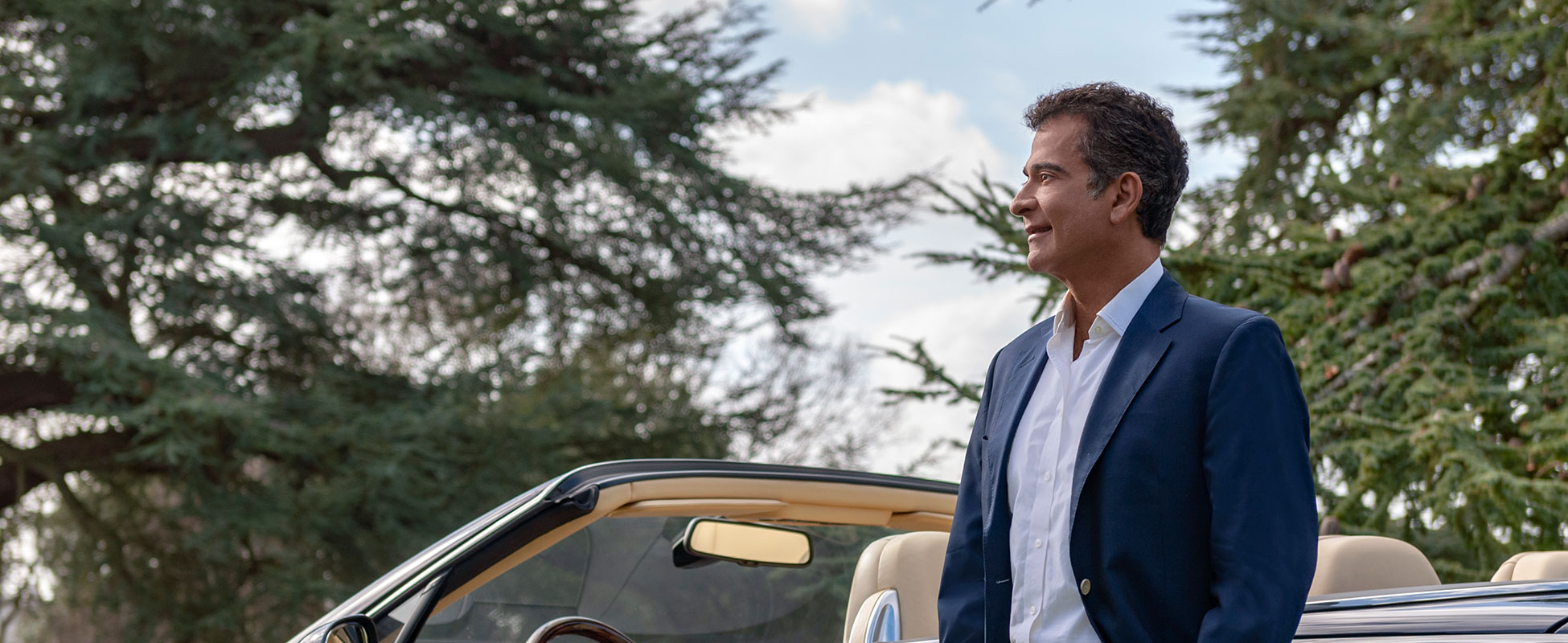 The 5 Biggest Benefits
of working with me will be:
1. Increase the quality of your relationships
You will experience a new effectiveness and ease in your most challenging relationships.
2. Advance your career and finances
You will access your excellence and advance your personal performance and finances.
3. Renew the sense of confidence with which you live your life
You will dissolve self-defeating patterns and claim the self-belief you need to thrive.
4. Elevate your personal productivity
You will explore and expand your sense of what's possible with someone of depth and experience.
5. Discover how to live a life you love
You will uncover the passion that lives within you and live a life you love.
What People are Saying
At the end of 2022 I should have been celebrating my best year ever. I had successfully shifted from one creative industry to another, I was on a strong financial footing, and my skills were in demand. But I didn't feel it. Inside I was fretful about my position, I felt disconnected from my peers, and lived with a deep seated sense of concern about the future. In short: I was miserable.
Having known Remy Blumenfeld for many years and observed his style of coaching, I knew that he could help.
Remy's approach is demanding and at times uncomfortable. I was asked to do things that I would never have considered doing on my own. Sometimes I balked at the prospect, but for the most part I did them anyway. Remy has helped me re-frame what I want from my work, changed how I see myself and others, and given me a set of tools to achieve my goals - both in my personal life and in my career.
Today I'm happier, excited about my work, more confident in my ability to deal with challenges, a better parent, and a better partner. I can't thank him enough.

A couple of years ago I felt something was missing from my creative diet, but I wasn't sure what it was. As a result of my work with Rémy I enrolled on an intensive writers program to hone my craft and to push forward my own projects.  Remy also encouraged me to reach out to industry colleagues to inspire, challenge and champion one another.
I hadn't worked on a feature film for a while and I wanted to change that.  Recently I directed Angela Bassett and Courtney B. Vance's film Heist 88. With my focus on directing more since my move to the US, the producer in me hadn't been active.  With Remy's encouragement I've recently optioned a couple of exciting projects which I also hope to direct. Creative re-invention is always challenging and I recommend getting the best support you can.

The Superpower up my sleeve
A year ago, I worried I had missed 'my chance' for success. I saw myself as washed-up and surrounded wholly by doubt. I felt inadequate amidst the chaos of everyday family life, and career. I was only ever reacting to life - how therefore was I ever going to achieve anything. Having followed Remy Blumenfeld posts, I finally decided to reach out for his help as a coach. No longer could I hide behind the idea that 'if I don't try, I can't fail,' because Remy had listened and engaged. I started trying rather than hiding, and I am so grateful for his support.
Right from the off it felt like I was undertaking a huge challenge yet time and again, with Remy's persistent guidance, I have managed to overcome a multitude of previous stumbling blocks. Remy's holistic approach to my career and life, establishing my primary core principles, gave me a map with a destination to head for. And I'm enjoying the journey a year of achievements under my belt is proof that progress can be made.
I now have a mission statement cultivated around my career and a mantra that has helped clear my path to growth and success. Together they are a rallying call to my life and career that says up, up and away. Unlocked with Remy's help, they are perhaps my true superpower, one I had up my sleeve all along.

I'm an award-winning Filmmaker, Producer and Series Producer with over 25 years' experience. My lifelong passion is making powerful, clear narrative driven films which focus on our common humanity. And I've made a few. But, like many jobbing producers, over the years I've taken work just to pay the bills. So much so, that six months ago I couldn't see the wood for the trees. I seemed to be on a treadmill of factual formats. It felt like all the credits I was proudest of had become invisible to me - and others. I was worried I'd missed my chance to author the kind of observational, investigative projects that really excite me.
That's when I hired Remy Blumenfeld as my coach. He helped me transform the way I see myself and my career. And the kind of work I've been offered has transformed as well. Next week I start work for True North telling one of the most fascinating military stories of our time. And I have three different projects I'm passionate about in development. I'm excited about 2022 and excited abut my future. Sometimes we all need coaching and mentoring to achieve our dreams.

Some of you will know what it's like to go back into the workplace after time away. I don't regret the 10 years I took out from TV to raise my two kids. But nothing could have prepared me for what it would feel like to return after so long. I questioned my ability, I doubted whether I could fulfill even some routine tasks of production which I had mastered years before. I felt under a huge amount of pressure to deliver, and my confidence was at an all time low. I was stressed and was not sleeping well.
That's when I approached coach Remy Blumenfeld. It's been hard work, involving weekly assignments and a daily practice. Often its been hugely confronting to my limiting self beliefs. Remy says we never get rid of our saboteur – the voice in her head that tells us we can't succeed – but with his help, I have, for the most part, silenced mine. It's 6 months on, and my work and home life is transformed. I trust my own ability. I have increased confidence in my judgement and I'm able rise above the kind of stuff that was stressed me out before.

A year ago, I felt in a precarious place as a freelancer. I'd had just three weeks of TV work in the year since the pandemic began. Even when work started to pick up again, I felt bruised and overwhelmed. I wanted to keep building on my work both as a creative consultant in TV, a role I love, and as a voice actor, a childhood calling. But I'd lost faith. I was living under a self-imposed glass ceiling squashing all my creative dreams. I knew I had to take some big leaps, but I didn't know how.
That's when I turned to coach Remy Blumenfeld - a rare being indeed. I'm not exaggerating when I say he's been a guiding light through choppy times! He transformed how I see myself as a creative being, how I can embrace and nurture all my creative passions without fear, and how I can achieve real progress.
I'm now flowing from a place of confidence, clarity and curiosity, making amazing new connections along the way. Through Remy - with his wise, intuitive approach, always delivered with great humour and soul - I've discovered the power of working, and living, from my truest self and deepest values, and with greater clarity of purpose and possibility than ever before. Thank you so much Remy!

Working with Remy Blumenfeld as a coach has reorganised my priorities as a leader, an expert and a storyteller. I navigated an evolving landscape at work, took leaps of faith and trusted myself implicitly, acknowledging my resilience, tenacity and expertise. Powerful.
Remy's support and guidance has found a path for me to reconnect with my life story. His strong, proactive no-nonsense support made it safe to explore the sometimes shadowy places, knowing I'd come out the other side feeling lighter and clearer about the road ahead.
If you're looking for a calm, and business-savvy coach to transform your confidence and success, I cannot recommend Remy highly enough.

I was diagnosed with ADHD as an adult, and suddenly everything made sense. The discovery was life changing.
Like many in a neurominority, I was able to 'mask' as a way of trying to fit into a neurotypical world. I found masking exhausting and it was really taking its toll on my well-being. I felt anxious and constantly trying to second guess myself.
That's when I reached out to Remy Blumenfeld. Remy immediately helped me to explore the pros and cons of disclosing as neurodiverse at work. Remy coached me on how to have this conversation with my colleagues, which I subsequently did. But the greatest value from Remy's insightful and supportive coaching may have been derived from me finally understanding and owning who I always had been.
Since my conversations with Remy I have become a proud and passionate advocate for embracing diversity, difference and neurodivergence in the workplace. I feel dynamic, self-expressed and far more assured of the authentic me.

I have worked with a handful of fantastic coaches. I currently have the brilliant Remy Blumenfeld as my coach. He was instrumental in helping me sell my business, then successfully integrate it into the buyers' company. Remy has consistently spoken the truth to me and driven me to higher levels of decision making, commitment and fulfilment.
A good coach will be able to offer you a bird's eye view of your situation… free of office politics and will help you identify the best path forward… they know how to cut the crap and embrace the opportunity.

When I found myself at a major crossroads in my life and career, feeling confused about how to evolve as a film-maker, I turned to Remy Blumenfeld. He has challenged, supported, inspired, and empowered me to find a clearer sense of professional and creative purpose. Remy's insights into the relationships that define the creative industries, his personal strength, clarity, wisdom, intuition, his ability to share, to guide, and to get to the heart of what drives the creative process are all gifts for life.
Remy drove me to explore new professional relationships and opportunities in a rapidly changing industry, to embrace the challenges of making more authored, personal films, and to stay true to the visual stories that move and inspire me.

I was a jobbing TV director and series producer, feeling increasingly unfulfilled in my role, making entertainment and consumer affairs programming. Frankly, I was in a bit of a rut - taking jobs that paid the bills but left me feeling creatively and intellectually frustrated.
I found myself at a major crossroads, unsure of how to move my directing career towards making cinematically-shot documentaries that speak to me and my audience. I decided to reach out to Remy Blumenfeld - and I haven't looked back. Remy is a force for positive change in my life. His calm words of wisdom and patient ear have helped me through some of my darker times. Remy has taught me how to tame the 'inner saboteur' that has held me back from achieving my true potential. With his help I have focused my gaze and formed new connections in the industry who are helping me to visualise and ultimately achieve my goals. I am now series directing major issues-based documentary series for global distribution.

Breakthrough Session
I had been unemployed for 8 months due to the ongoing global pandemic and was struggling to find work as a creative marketing strategist. I was feeling unfocused, overwhelmed, unmotivated, and insecure. So when I heard about Remy's 90-minute Breakthrough Session, I jumped at the opportunity. Remy asked me a series of thought-provoking questions that would ultimately let me identify the mark I want to leave on this world. At the end of this exercise, Remy encouraged me to use my answers to write a 'Life Purpose Statement' that would guide me in finding the right opportunity. It also made my resume stand out. Two weeks after our session, I landed three simultaneous freelance consulting opportunities that are completely aligned with my new Life Purpose Statement.

Breakthrough Session
As a freelance Producer who's been in the industry for 20 years, I had slipped into a comfortable routine and had forgotten the big (scary) goals I'd set myself many years ago. Six months back, I felt I'd lost my way. So, I reached out to Remy' for a Breakthrough Session. After 90 minutes of questions and exercises, it was as if Remy had switched me back on again. He helped me focus on my immediate intentions and goals and left me with some techniques which have since helped me get the ball rolling. My old confidence and my entrepreneurial desire have returned. I have re-established a creative partnership, and have set up a new production company, developing exciting original ideas that we're currently pitching. Thanks to my Breakthrough session with Remy, I have found a new direction as well as the confidence to reach out and connect with talent worldwide.

Breakthrough Session
At the end of 2020 I decided to launch a podcast, and give talks to my peer networking group. But I found myself gripped by irrational fears. I felt paralysed, and unable even to book my first guest. I was able to schedule a 90-minute 'Breakthrough session' with Remy, and through a series of questions and visualisations he helped identify the source of my fears. He left me with a whole new perspective - one in which I was no longer afraid. After the session, Remy gave me some powerful tools, including a daily exercise to help my mental mindset. Our work together has left me with a new-found confidence and energy. Two weeks later I gave a talk via zoom (without fear) and am now looking forward to recording my first podcast series which is currently in development. A complete transformation.
Remy has supported me and The TV Collective through the most challenging months any of us have ever experienced.  It hasn't been easy. And like those of you who know me get, neither have I. But Remy is strong, calm, and business savvy. and his Stand Out Programme has been exactly what I've needed. I'm just going to say this: If Remy gives you advice, TAKE IT.

If you think these past few months were not the best time for me to be launching a new business you could be right. I could not have done it without my coach, Remy Blumenfeld and his Stand Out Programme. I've discovered the needs which hold the key to my company's future and I've gained confidence towards becoming the leader I need to be.

Remy helped me transform my workplace confidence and success during a time when I needed sage advice and practical strategies for both personal and professional success. His wisdom runs deep. My focus shifted from reactive to proactive. My happiness quotient both inside the workplace and in all aspects of my life was forever changed through his guiding principles which are as personal as they are universal.

I met Remy at a time when my life balance was out of sync with my values and I was searching for a new purpose. We immediately connected, and I responded positively to his pro-active, no-nonsense, style, but felt safe appreciating his many years of relevant experience. Through a series of dynamic sessions, which he followed up by holding me to account on agreed commitments, I was able to arrive at a set of measurable goals that have served me well in developing the next phase of my life.

Remy is a brilliant, articulate and supportive coach. I always leave our coaching conversations feeling lighter and clearer about the road ahead. It helps that Remy understands the peculiarities of working in the media, but his real understanding is of people and how we relate. Remy has supported me in progressing my career and has become my regular, trusted sounding board, bringing his wisdom and balance into my life.

There is a deficit of 'whole leaders' in our society - individuals who can lead with both head and heart, who hold a deep consideration for the wider impact of their work. Remy is a whole leader. Working with Remy is like living in a land of possibility, where human potential is celebrated as the essential ingredient. Couple this with his extraodinary ability to make great things happen.

Remy is a powerful and surprising coach. He has a peculiarly perceptive way of listening that means you speak about the aspects of things that really matter. His humour and kindness make it OK to delve into shadowy places, knowing you'll come out the other side wiser and happier. He's gently firm - you get a professional version of tough love if it's needed. And his unparalleled gift is to help you communicate in a graceful and effective way if you're seeking to improve relationships of any sort. Remy's history as a successful entrepreneur means he can help with professional as well as personal questions. It's a profound and yet a creative journey to work with Remy - one I wholeheartedly recommend.

Remy has helped me see the potential in myself and in opportunities.
He has a brilliant way of unlocking how you are really feeling about a situation, your hopes and fears, and giving you exactly the right tools to deal with it. At a major crossroad Remy shifted the tectonic plates of how I viewed things, revealing pathways and giving me the confidence to back myself. Absolutely invaluable.

I first met Remy during a tough period in my personal and business life.Since meeting Remy, not only has he helped me understand what it takes to build a successful fitness business but also develop as a human being. Despite only speaking to him once every fortnight, I can genuinely say that these sessions have positively changed my life by giving me a better perspective and have a wise friend on my team.If you're looking to tap into your full potential, Remy is the best.

Remy truly cares about giving me the tools to solve problems and give me confidence. Thanks to the our conversations I have now come to focus on what's really important in my life - and my business My life and business has changed immeasurably. I am still a young entrepreneur but I have developed my brand and gained a lot of trust from customers. Remy's skill and professionalism enabled me to get rid of my mental barriers that prevented me from succeeding, accepting myself and what I was capable of

As a social entrepreneur who is building my business, it's been transformational to have been working with someone of Remy's experience, wisdom, perception and depth. Most accidents and fatalities happen in our blind spots, and Remy has helped me see where my blind spots lie. As well as always asking powerful questions which lead me to a better understanding of myself and my business, I always have the feeling that Remy is on my side

Remy offered to coach me after I had breast cancer last year. I've had several coaches and mentors over the years, all helpful guides who came along at the right time. Following the traumatic disruption of my diagnosis I felt I needed someone who understood what I'd been through to support me as I returned to work and life after cancer.
My coaching with Remy, over just a few months, has been transformative. He listens for a long time before using his skill and great sensitivity to draw out themes and self-limiting habits of thought, working with your language and your goals to give you real focus. He is never afraid to challenge you but creates a safe space where you can explore who you want to be and accept who you are.
I would highly recommend Remy for anyone, particularly those in leadership positions, who are looking for a kind and wise guide to support them through a transition.

At a tricky crossroads in my career as a TV executive I reached out to Remy for coaching and I instantly knew I'd done the right thing. Remy has an ability to grasp any situation and offer clear, perceptive questions which in time helped me make the right choices for me . It's a gift that needs to be shared and one I feel incredibly grateful for.

I met Remy in 2015 shortly after I'd made a fairly major life change, having left a head of department role at a multi-billion pound corporate to pursue my lifelong dream of directing theatre and film. Having Remy believe in me helped me to think that maybe I wasn't deluding myself that "I could do this." He's very perceptive and I've found him to genuinely care about me as a person, and also to help me accept that other people care too, which is something I've struggled with in the past. I am now working full time in Theatre and film, if you get the opportunity to work with Remy I'd grasp it with both hands!

I reached out to Remy when I was looking for a new direction in my career. He brought his experience and wisdom to help me achieve my mission and I now am busy working on projects which I love.

I have been hugely enlightened by Remy's perceptions as I have faced a number of difficult decisions and troubled periods which Remy navigated me through. Without him I might not have built the bridges needed to make a journey home to say goodbye to my dying father, or taken the time to understand why my relationship with my partner had turned into a vicious circle of arguments, break ups and unhappiness. I have defeated these cycles and started a new business with my partner that I love.

Remy Blumenfeld: Business and Life Coach for Entrepreneurs
Take your business to the next level with guidance and coaching. I'm not merely a coach who talks the talk. I have started my own businesses and sold them for millions of pounds. I truly understand what it means to be an entrepreneur and founder. Are you in a place where you feel you could be doing more? I can provide business and life coaching for results driven entrepreneurs. This isn't about giving you a pat on the back and telling you everything will be okay. It is about driving you to the next level. You will set real, tangible goals, and work alongside me to achieve these goals. Leaders don't need someone to tell them all will be well. They need results.
Life and Business Coaching for Founders and Creatives
I have had a very successful and multifaceted career. From starting my own companies to serving on the boards of two of the world's largest media companies. The skills and experience I have acquired over the years are what make me a leading life and business coach. My experience in the creative industries makes me a specialist in helping creative leaders and founders across the creative sector. I haven't led a life void of trials and tribulations. This is another factor that has helped me become so good at what I do. I understand exactly what it feels like to be at the top and at the bottom. I now help founders and creative leaders overcome their fears and doubts, to realise their potential, and dominate their sphere's.