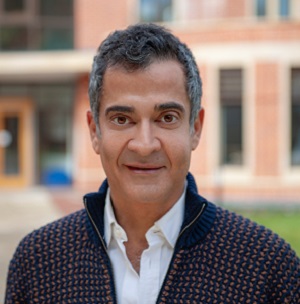 Remy Blumenfeld coaches leaders to play the game of life with purpose, grace and ease. He specializes in sectors fuelled by innovation and creativity. This includes Arts and Culture, media, television, film, fashion and advertising. His clients include directors of national arts organizations, worldwide ad agencies and a wide range of entrepreneurs.
Starting his career as a TV presenter in the USA, Remy launched his first TV Production company out of his bedroom. He sold it eight years later to the world's largest production company where it became the producer of Big Brother. He has served the board of Endemol UK and later the board of ITV Studios where he was director of Formats. There he was responsible for shows from Come Dine With Me to I'm A Celebrity.
Remy has created, produced and sold dozens of the world's most ground breaking, successful reality TV shows. Often the TV shows he has produced have been about exploring the edges of society which he has helped bring into the mainstream. Remy has twice been ranked in the top twenty most influential gay people in the UK by the Independent on Sunday.
Remy retrained as a life coach from CTI, the Coaches Training Institute, which is the world's oldest and coach training body. He now works with business leaders across the creative sectors.
Some of the topics Remy covers are:
Beyond Fabulous – How To Have A Life That Means Something (To YOU)
From Breakdown To Breakthrough – How To Ditch Your Saboteur and Become Unstoppable
Meet Your Future Self – How to Access All The Wisdom You'll Ever Need
Why Artists Are Children – And How You Can Become One
1000 Months – Get In Touch With How Short Your Life Is To Start Living Today
Why Billionaires Are Not Happy – Remy Produced the hit SKY series Who'd Be A Billionaire
Why One Career Is Not Enough – How To Switch Careers
Testimonials:
Remy's energy and generous creativity, combined with his amazing contacts, brought some of the world's leading content creators to TF1 for the first time. 
Sabri Meddouri, Head of Video at Prisma Media
Remy is an inspirational leader and a dynamic creative force with the insight to deliver the best solution at the most opportune moment. Informed by an unsurpassed clarity of vision, Remy has an uncanny ability to nurture, develop and drive ideas, projects, teams and individuals to levels that exceed expectations and create TV formats that challenge, delight and entertain. Remy's passion, dedication and love of ideas coupled with his solid business acumen makes him an outstanding leader for any creative industry.
Richard Brooks, General Manager at Dinosaur Designs
Remy is one of the only people I have been lucky enough to work with who combines unwavering creative energy with tenacious business acumen. He is both an inspiring and compassionate leader whose penchant for engrossing storytelling will leave a lifelong impression on you. I know he has for me.
Fernando De Jesus, Head of Development Gordon Ramsay TV
Remy is an inspirational character. It was a joy to work for him and Brighter Pictures, both in terms of the creative opportunity and for the generosity of the relationship, which provided a profound learning experience for me.  Remy's insight is always gold dust!
Richard Scott, Founder Surface
Interested in having Remy speak at your event? Please fill out the below form so we can find out more!