In sectors fueled by creativity, where happy teams are so important, it's often 'agreeable' more extrovert people who get hired (by other people just like them.) They're certainly a whole lot more fun to have around and they don't object as much as their 'disagreeable' and often more introvert counterparts. Yet it can be very good to have jerks and divas on your creative team. I often find myself drawn to people whose lack of interest in trying to please I mistake for strength. It has been proven that they make more money and are frequently more successful at pitching and selling ideas. So, even if you'd much rather not work with obnoxious people, learning how to be more like them can be a real advantage.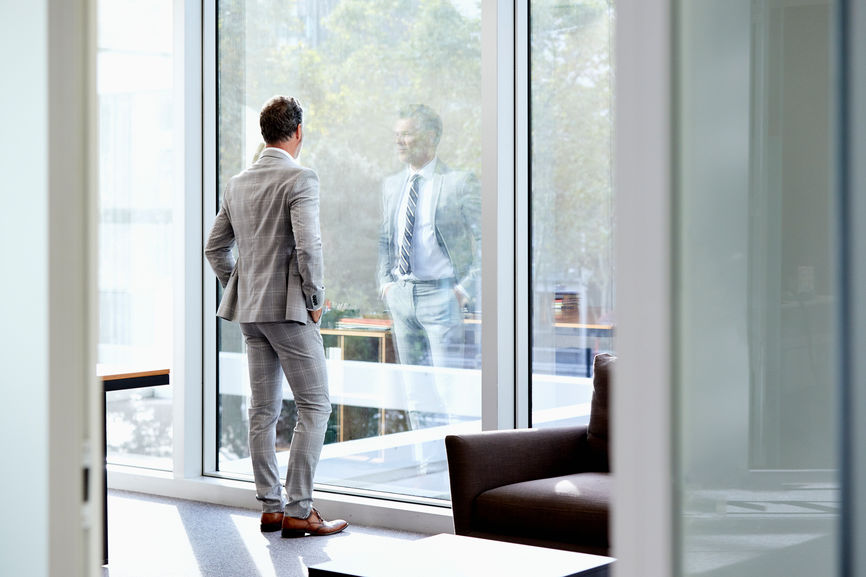 It's not necessarily the most disagreeable person who has the best idea, but more 'agreeable' team members are often less willing to put their brave new concept on the line in the first place. Agreeable people go out of their way to avoid negative feedback and are more reluctant to stand up for their idea (even if it's brilliant) when everyone else is saying it's no good.
If you've ever done any kind of psychometric test, you're probably already familiar with the 'big five' personality traits which to a degree determine who you are, the choices you make, and how well you do in life. If you've already been found to be highly disagreeable, you can stop reading now.
Open people enjoy new experiences and have a wide variety of interests. They're often insightful and imaginative
Conscientious people are reliable and prompt. They tend to be very organized, and thorough.
Extroversion – can be measured by their levels of energy, talkativeness and assertiveness.
Neuroticism – People who score high on neuroticism often experience a lot of emotional instability and negative emotions. Traits include being moody and tense.
Agreeableness – These individuals are friendly, cooperative, and compassionate. Traits include being kind, affectionate, and sympathetic.
For the most part, we all agree to like agreeable people and to dislike disagreeable ones, for whom we all have special names: douche bag, jackass, asshole, bastard. The very fact that they disagree (with us and with society's conventions and agreements) makes them objectionable, unless, of course, they're fighting for us, in which case 'my real bastard of a lawyer' or 'my asshole of an agent,' becomes the highest compliment there is.
A study by the University of Western Ontario 'Do Nice Guys—and Gals—Really Finish Last?' examined 'agreeableness' using self-reported survey data and found that men who measured below average on agreeableness earned about 18% more—or $9,772 more annually in their sample—than nicer guys. Ruder women, meanwhile, earned about 5% or $1,828 more than their agreeable counterparts.
In creative sectors, where it's often been said that a career sounds like this: 'No. No. No. No. No. No. No. No. No. No. No. No. No. No. No. No. No. No. No. No. No. No. No. No. Yes. No. No. No. No,' being argumentative, egotistical, aggressive, headstrong and hostile can be tremendously helpful. Especially when the people you are trying to convince are themselves often less than charming.
No one would say that Steve Jobs, the co-founder of Apple was lovely to have around. 'The normal rules of social engagement, he feels, don't apply to him,' designer Jonathan Ive is quoted as having said about his boss in Wired. Likewise, John de Mol, the creator of many global hits, got a dozen rejections before someone took a chance on his 'risky social experiment' that was Big Brother. Every pioneer, every disruptive thinker was in disagreement with the thinking of his or her time. For anyone who wants to be liked, that can't be easy.
'They all laughed at Christopher Columbus
When he said the world was round
They all laughed when Edison recorded sound
They all laughed at Wilbur and his brother
When they said that man could fly' – Ira Gershwin
For the record, despite having been cited as one of Reality TV's greatest villains (it's a long story but it involves a show where six guys fall in love with the girl of their dreams, who turns out to be trans) I see myself more as the 'agreeable' type. I am friendly, cooperative, and compassionate. My traits include being kind, affectionate, and sympathetic. Unsurprisingly, I find other people who are similar to me much easier to have around. Nonetheless, I see the strength of creative people who don't care what others think of them and never try to please. In the past, this has not always been good for me.
For a start, you've probably noticed that whenever an 'agreeable' person gets into a fight with a disagreeable person, it's nearly always the biggest asswhole who wins, because they simply don't care how offended or upset you are or what an asshole you think they are.
So, just as every born introvert needs to learn to channel the qualities of an extrovert if they ever want to be heard by a group, I have found it really pays to master whatever might be stopping you from being a complete and utter asshole.
Own your inner asshole
As an agreeable person you tell yourself that you hate hurting other people's feelings, but really what you can't stand is the idea of being seen as 'disagreeable' by others. Once you can accept that being nice is not altruistic, it will be easier for you to own your inner asshole. In a way you already are one.
Pick a cause that's more important to you than hurting people's feelings
Being disapproved of needs to be worth it. At one point in my life, I had a life threatening medical condition which doctors in the UK were telling me was inoperable. Being in disagreement with the team of British surgeons actually ended up saving my life. I had the operation in San Francisco and by sharing the learning of my experience, helped to advance medical practice in the UK, saving the lives of dozens of other patients. For a while the UK doctors hated me, but it was worth being obnoxious.
If It's Important, Just Say It
Make a choice. If there's something you believe is worth saying, even if it might make someone else very uncomfortable, just say it. The other day, a truly disagreeable producer presented as an original idea a show which another team member had pitched only weeks before. In the past, I might have pretended that he'd simply been inspired. Instead I said, 'At what point are you planning to give Jo credit for her idea which you've clearly stolen?' When I looked across the room, a dozen pairs of eyes were thanking me with their smiles.
The first time I was an 'asshole' in this way, I felt bad, and then it started to feel exhilarating. Try it in support of a good cause and you may just end up getting your ideas adopted, making more money and gaining new respect from your team.
---
Remy Blumenfeld is a creative life coach living in London. He empowers leaders to play the game of life with purpose, grace and ease. Before training as coach, he launched a TV Production company which created dozens of ground breaking, TV shows.